FIVE COMMON BUT COSTLY MISTAKES SELLING ONLINE COMPLEX PRODUCTS
Hire an Ecommerce consultant or web developer, this is a very expensive and time consuming fiasco that seldom works for so many reasons, mainly:

Most sellers do not have the experience or the background in Ecommerce to make the right selection of all the required features of a complete system; basically they do not know what they are really looking for.
Ecommerce developers have never run a complex online business themselves; therefore they have a limited understanding of actual Ecommerce operations and make a science project out of an off-the-shelf solution. Also, they will provide cute things you don't need and will not provide many you will badly need. Would you hire a car designer if you want to open a taxi cab company? Did you know: 67% of ECommerce initiatives fail to meet their goals. 60% of marriages between Ecommerce technology clients and their vendors 'end in divorce' within four years. *B2BECNews
Selling online is so much more than a website with a shopping cart.
Once your likely thousands of products are loaded into the database (if ever all) you are on the hook to keep it updated as information changes literally every other day.

Postpone Ecommerce, they say they have neither time nor resources to do it and not worth the effort. Well, 93% of B2B consumers say they prefer to buy online when they have decided to make a purchase. By 2020, $1.1 trillion of business will be transacted online B2B. *Forrester Also read Death of a B2B Salesman
Not doing it at all just to keep exclusive reps and old-school sales people happy, and your products are too complicated, they require an engineer to configure propertly; nice and easy excuse but it delays the innevitable and it is a huge risk. ECommerce will only hurt your competition and actually support your reps with additional leads, opportunities, online configurators and a solid web presence with a much higher ranking. Many companies have reduced their average cost-per-interaction with customers by up to 85% after getting more customers to order online.

The evidence is clear. Nearly 75% of B2B buyers now say that buying from a website is more convenient than buying from a sales representative. Further, 93% say that they prefer buying online rather than from a salesperson when they have decided what to buy. B2B companies that wait too long to create self-serve ECommerce websites risk losing share to omnichannel competitors. * Death of a B2B Salesman

Doing it in-house with general purpose online tools or portals.
Use general purpose portals such as EBay and Amazon, without the tools to setup and maintain complex expensive products, CPQ (Configure-Price-Quote) and order processing apps, QuickBooks accounting and CRM integration, efficient database management, etc.
WHY MAKE MISTAKES? WHY WAIT AND PAY SO MUCH? If you can start selling online on a Top-Notch B2B ECommerce platform tomorrow
We have 8+ years of experience helping businesses and manufacturers advertise and sell online COMPLEX CONFIGURABLE HIGH TECH INDUSTRIAL PRODUCTS in a very efficient manner. Do not let online sales go to your omnichannel competition. We can increase your sales and can do so in a very efficient way!
Our Value:
We developed all the software and use it ourselves everyday to run our online storefronts.
We use our off-the-shelf Ecommerce infrastructure, we simply load a store database with products and it sells from day one.
Extensive use of business automation apps for super fast error-free data entry and processing.
Please let us know if you would like to have your own B2B online storefront that really works, loaded with your products in a matter of days instead of months (or years) and equipped with a complete set of business tools to run it and maintain it effortlessly.
OUR WAY: macroKom Multi-Store Packaged ECommerce Platform


Are you interested in selling your products on one of our stores?
We can become your online channel.
You can use a dedicated online storefront, we deploy it and maintain it for you.
We are interested in becoming an online distribution channel for small to medium size companies looking for complete top-notch solutions to their ECommerce needs. By adding your product line to our site, we are able to advertise and suggest your brand and products to our domestic and international customers.
We are looking for recognized brands and Hi-Tech complex expensive products of all utilities, from companies of all sizes to provide solutions to our many online visitors and international customers.
Dedicated Online Storefronts:
If your company offers an exclusive product that you would like to sell online, we would be happy to work with you and give your company its own branded storefront and ECommerce automation infrastructure.
macroKom Business Process Apps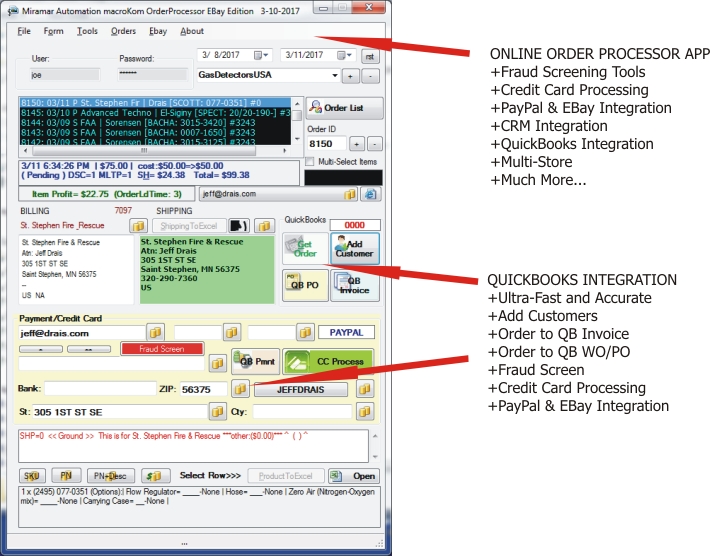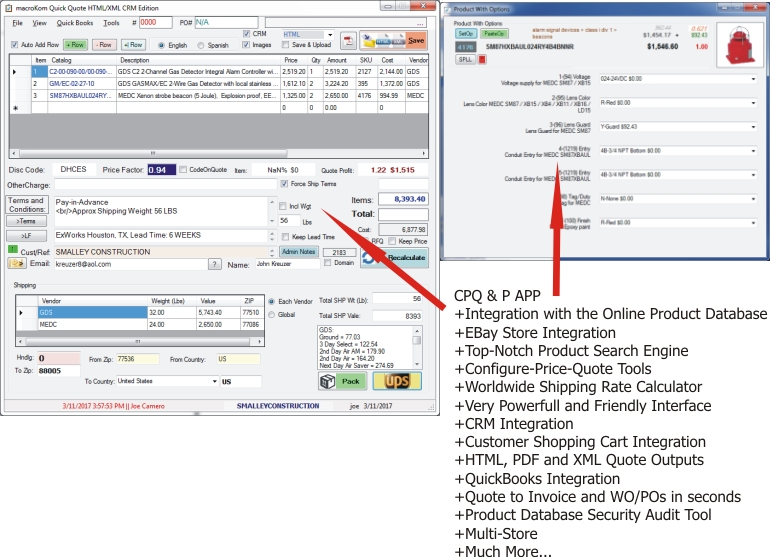 If you need your complex expensive products online ASAP please email us at sales@GasDetectorsUSA.com or call us at 281-643-0080
Is Your Ecommerce Platform (or Lack of it) Costing You Sales?
While easy to setup and use, the most popular ecommerce platforms fall short ...Read article